CAL RARE is dedicated to improving the lives of rare disease patients in California. We are a coalition of rare disease stakeholders with a goal to raise awareness among the general public and decision makers regarding rare diseases. We want to bring recognition to the issues rare disease patients face and work to ensure access to physicians, treatments, and social services.
News
Tuesday, November 2, 2021 10:52 AM
WEBINAR: Understanding Health Insurance for Rare Disease Patients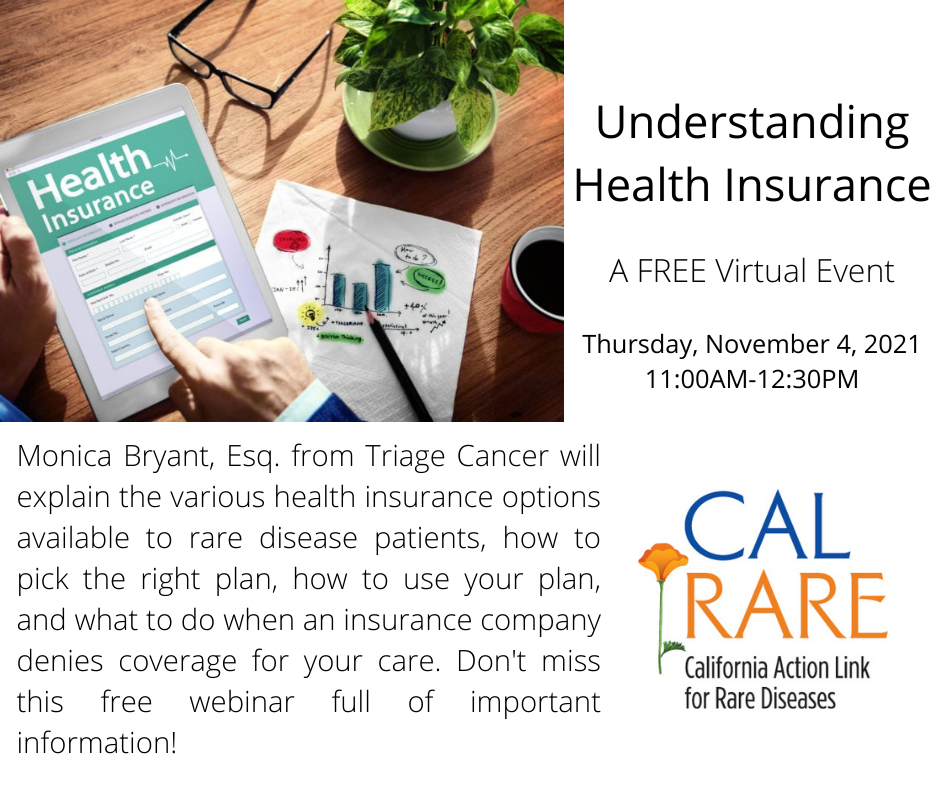 ---
Sunday, November 8, 2020 8:25 PM
Virtual Event: How To Survive School With A Rare Disease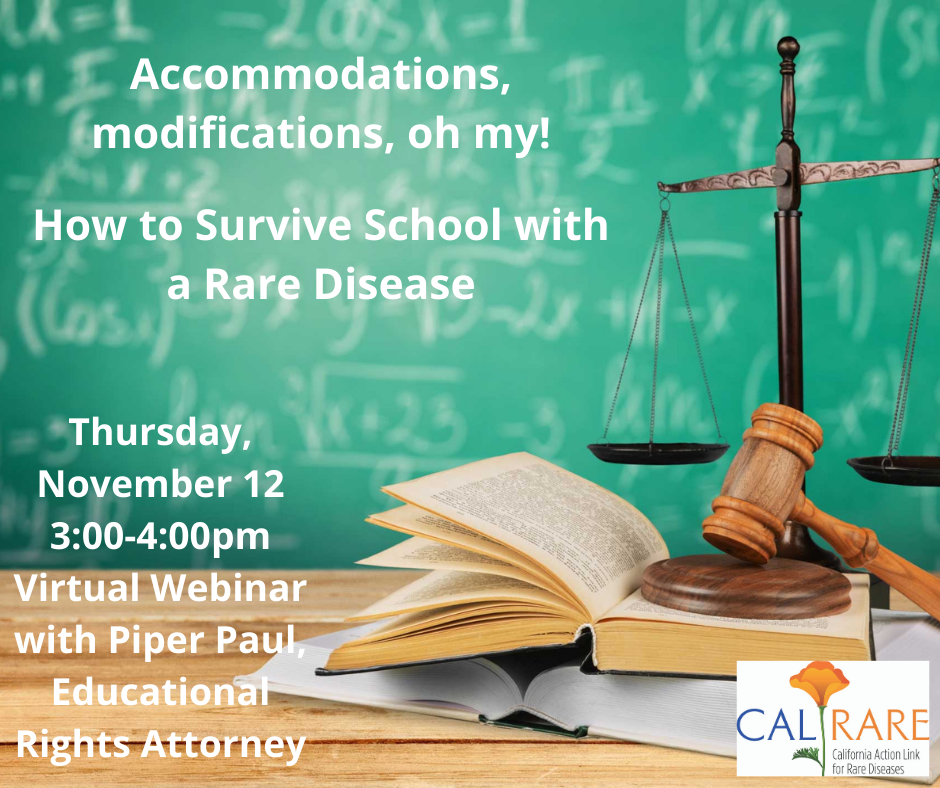 ---
Friday, October 2, 2020 9:51 AM
Virtual Event: Mindfulness
Join us for this virtual event on mindfulness. What is it? How can it be helpful? Clinical Psychologist Beth DiNapoli will give us the information and science and guide us through a mindfulness exercise. Free event. All ages welcome.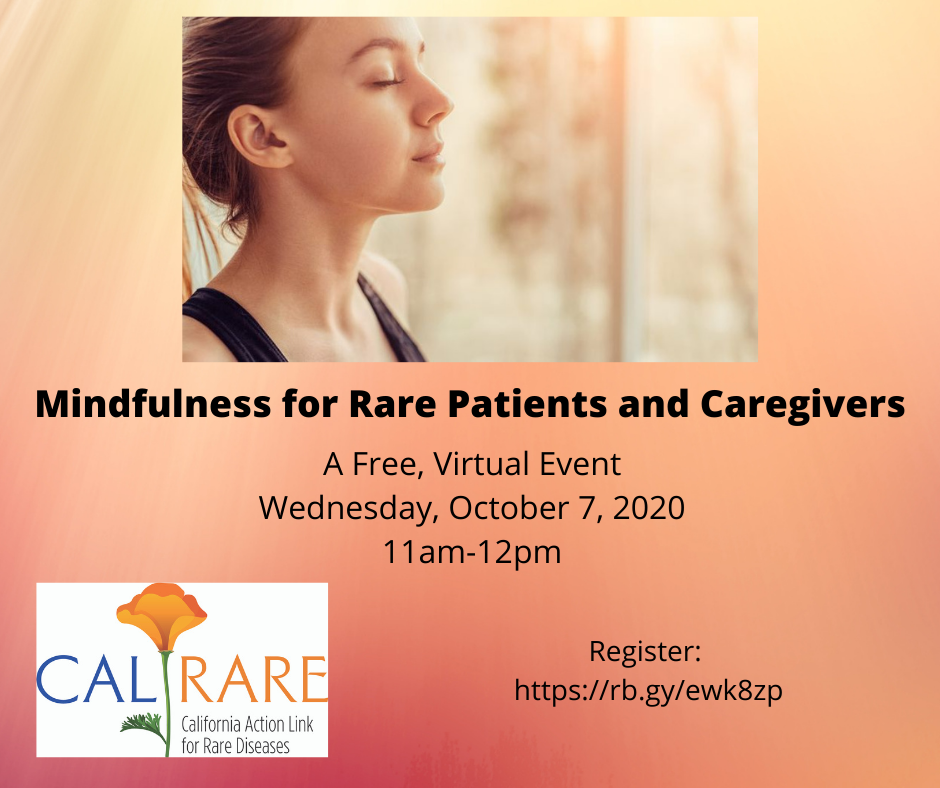 ---
Friday, August 21, 2020 5:02 PM
Video: Virtual Rare Disease Caucus Hearing August 12, 2020
---
Tuesday, August 11, 2020 10:29 PM
Virtual Rare Disease Caucus Hearing
Virtual Rare Disease Caucus Hearing!
Wednesday, August 12, 2020
11am-12pm